Industrial IoT Solutions are linking machines and infrasture to the digital world, allowing companies to harness data from virtually any number of connected intelligent devices, systems and sources. Organizations can now analyze real-time operational data, which can lead to optimized processes, resource and productivity gains.
SalTec showcases how companies can boost performace, sharpen their competitive advantage and realize much more profitablity through IoT service solution.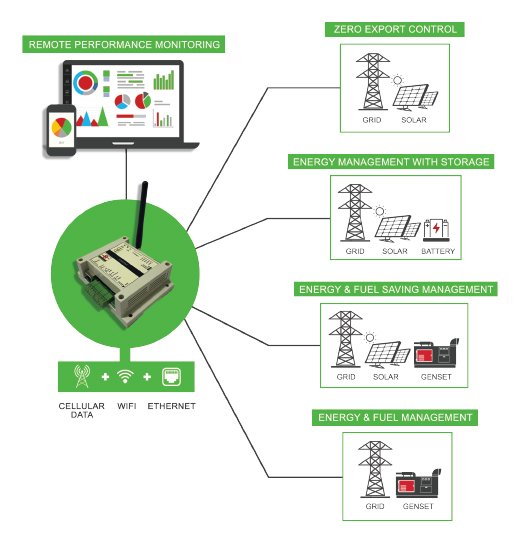 EMS – IOT CONTROLLER
KEY FEATURES
Multi-funtional IOT/RMS Gateway with Load Management in PV/Genset Applications.
Control & Manage Power Sources.
Reduce Genset Fuel Consumption in PV/Genset Applications.
Zero or Variable Export Control.
Remote Performance Monitoring and Energy Management
Flexible Connectivity.
Create a Single Support Center (NOC) with Mixed Brands of Solar Inverters.
Competitive Advantage for Solar Installers.
Integration with Customer's Own Portal Dashboard/Mobile Application via Comprehensive API.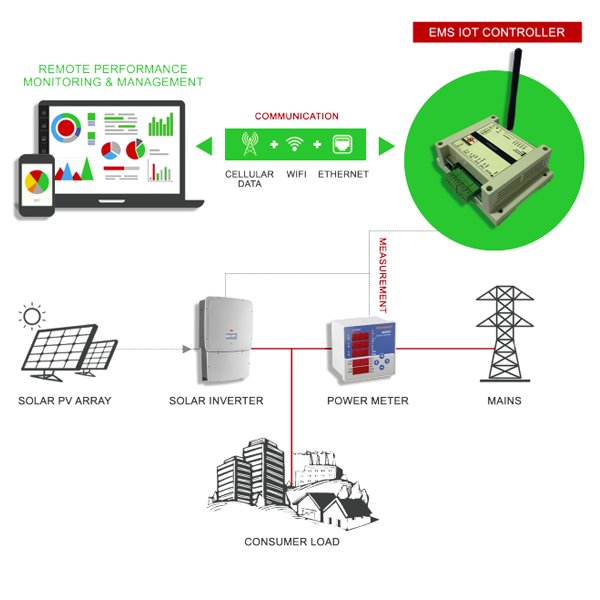 ZERO – EXPORT ENERGY CONTROL
Prevents grid export by controlling the amount of solar PV production with respect to the user defined inverter set point value.
PV / GENSET ENERGY & FUEL SAVING MANAGEMENT
measures the power from grid & genset via smart meter and controls the PV production with respect to the running load. It also prevents the genset from running on non-optimum value thus reducing the high fuel consumption.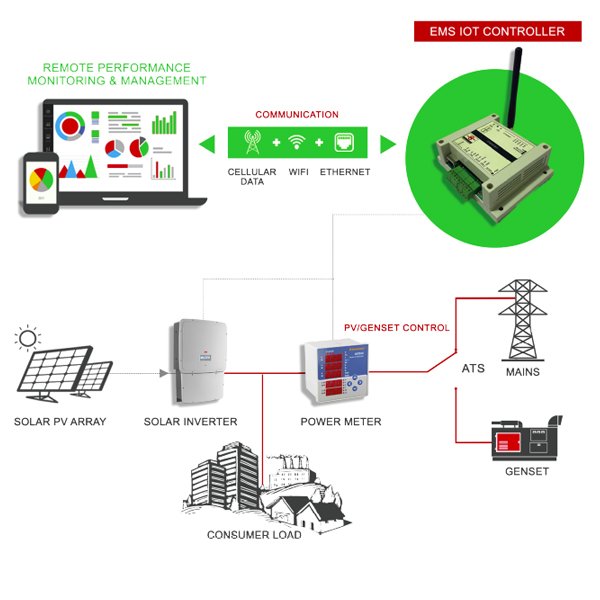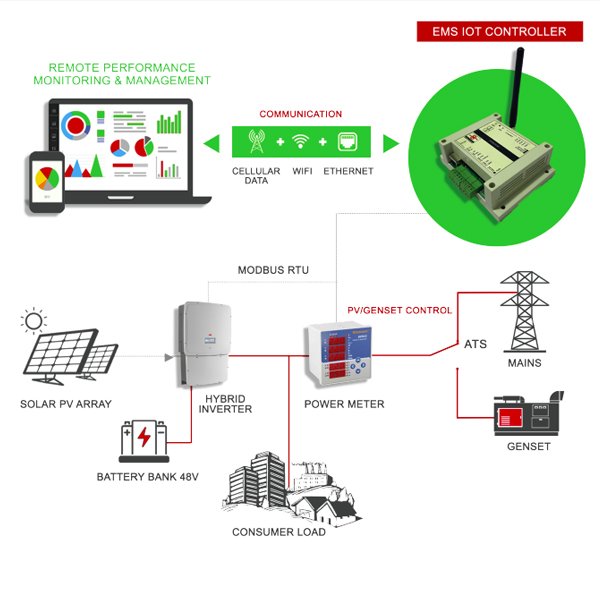 SOLAR & GRID ENERGY MANAGEMENT WITH STORAGE
controls the power flow from a complex hybrid system which includes solar PV, diesel genset/grid & battery storage.
GENSET, GRID ENERGY & FUEL MANAGEMENT
monitors and analyzes the genset performance by measuring the power from the grid & genset via smart meters. Optionally also monitor fuel consumption.